Ties with logo. Woven or printed ties.
Production of individual designs of ties and neckties with elastic band.
Ties with woven logos
In jacquard ties, the logo is created on the loom during the weaving of the fabric. It is the result of interlacing the warp and weft yarns. The colour from which the fabric will be made can be chosen from around 600 different silk or polyester yarns that best match your colour specification. Individual tie designs with logo included. We design ties to the specifications you send us or create designs based on our realisations.
We can produce ties using the print method.
We can create a photo-realistic effect on your ties using this method. We use this method particularly with multi-colour prints and when the tie pattern consists of very small elements that, for technological reasons, cannot be cut into the fabric. Ties are produced using the matrix printing method or digital printing.
Woven or printed ties with logo
Specification:
Fabric : 100% silk , 100% polyester, 100% microfibre
Fabric texture (weave) : twill, satin,
Size : length: 150cm +/- 2cm , non-standard size quote, any width
Method of production : weaving (jacquard) , screen print or ink-jet digital print
Quantity : from 30 pieces
Additional signage: logo tag, logo lining, descriptive cardboard box
Packaging: each tie packed in a bag included in the price
Delivery times : competitive delivery times without any surcharges
Design 1-2 days
Sample 2 weeks
Ordering 2 weeks after sample approval
Price : competitive price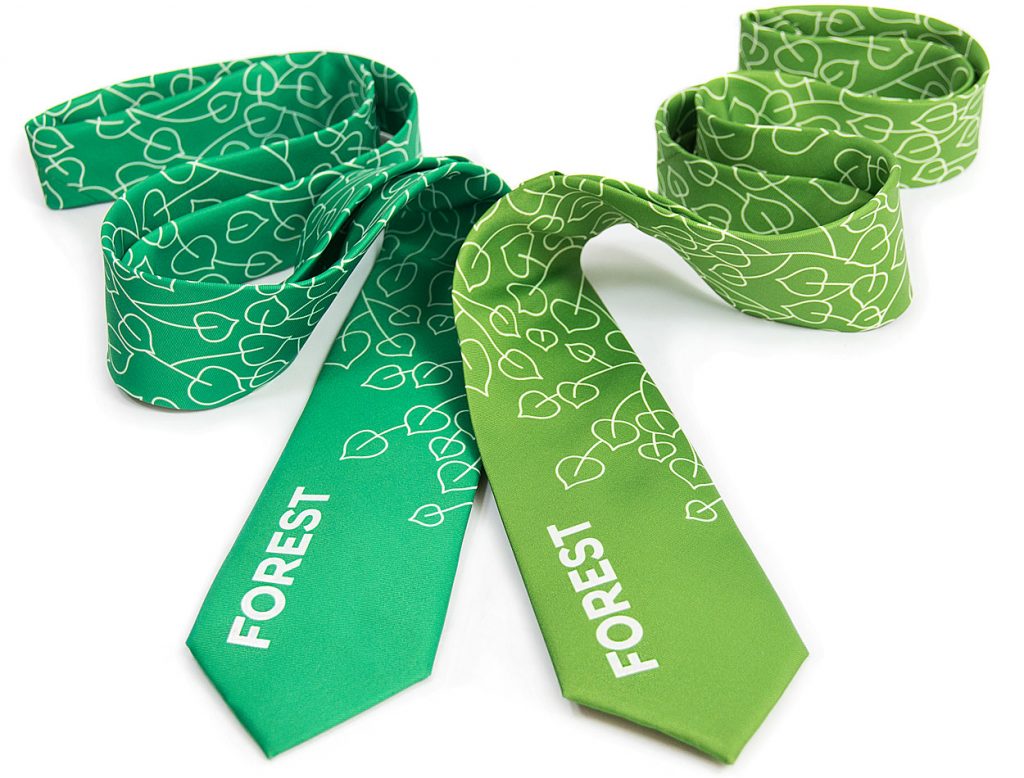 We make school ties and scarves in the same colours. We try to match the design of the necktie or neckerchief with the pattern of the scarf.
We can also sew scarves with your logo with your own design / colour / logo in a similar style to the ties.